Sculptor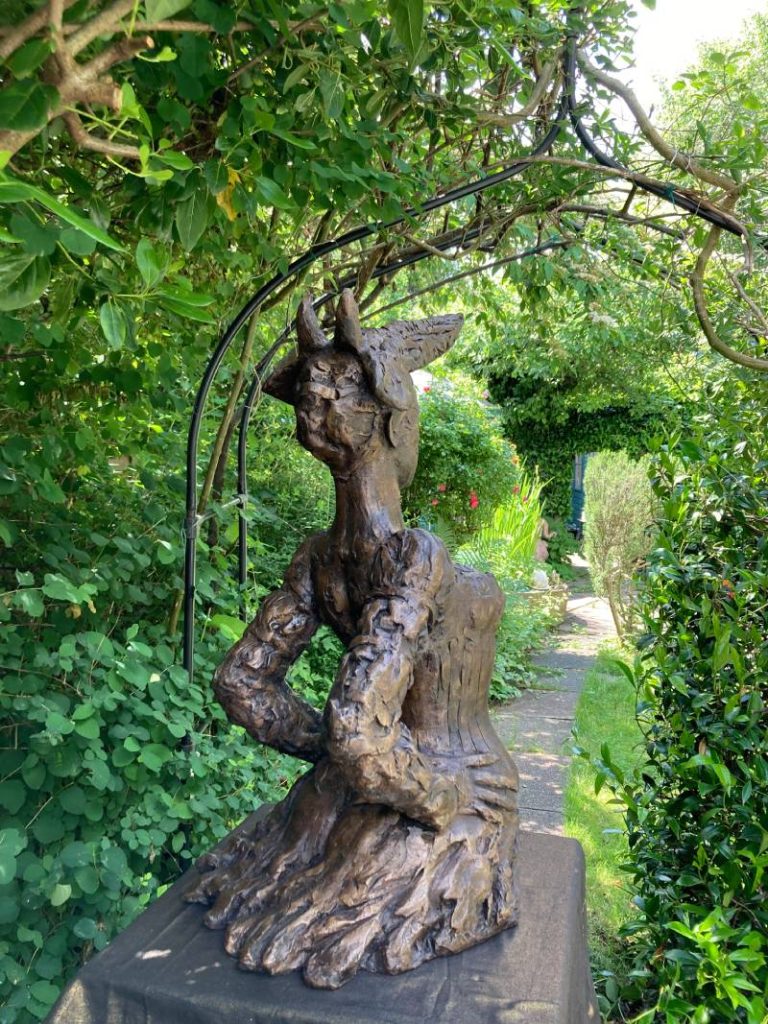 Cheryl's inspiration for her sculpture is linked to her intense interst in life drawing and the human indomitable spirit. Her passion for myths and magic connect her to dance, drama. and all things theatrical. Cheryl's work appeals to those with a taste for individualistic quirky pieces.
As a longstanding tutor for life drawing Cheryl's extention to weekly Zoom sessions serve as a super source of ideas for her sculptures, ranging in sizes from fused and cast glass, ceramics, resin bronzes & bronzes. Exhibiting widely Cheryl's work is held in public & private collections.
Commissions undrtaken.
She does Life Drawing on Zoom Monday evenings 7.00-9.00pm bst  with fabulous  International Models and Performers – mainly nude.
Life Drawing Summer Workshop Friday 28th July at Harrow Art Centre 11.00am – 3.00pm -Studying The Female Nude.
---
Cheryl is not opening her studio in 2023
Contact Artist
---